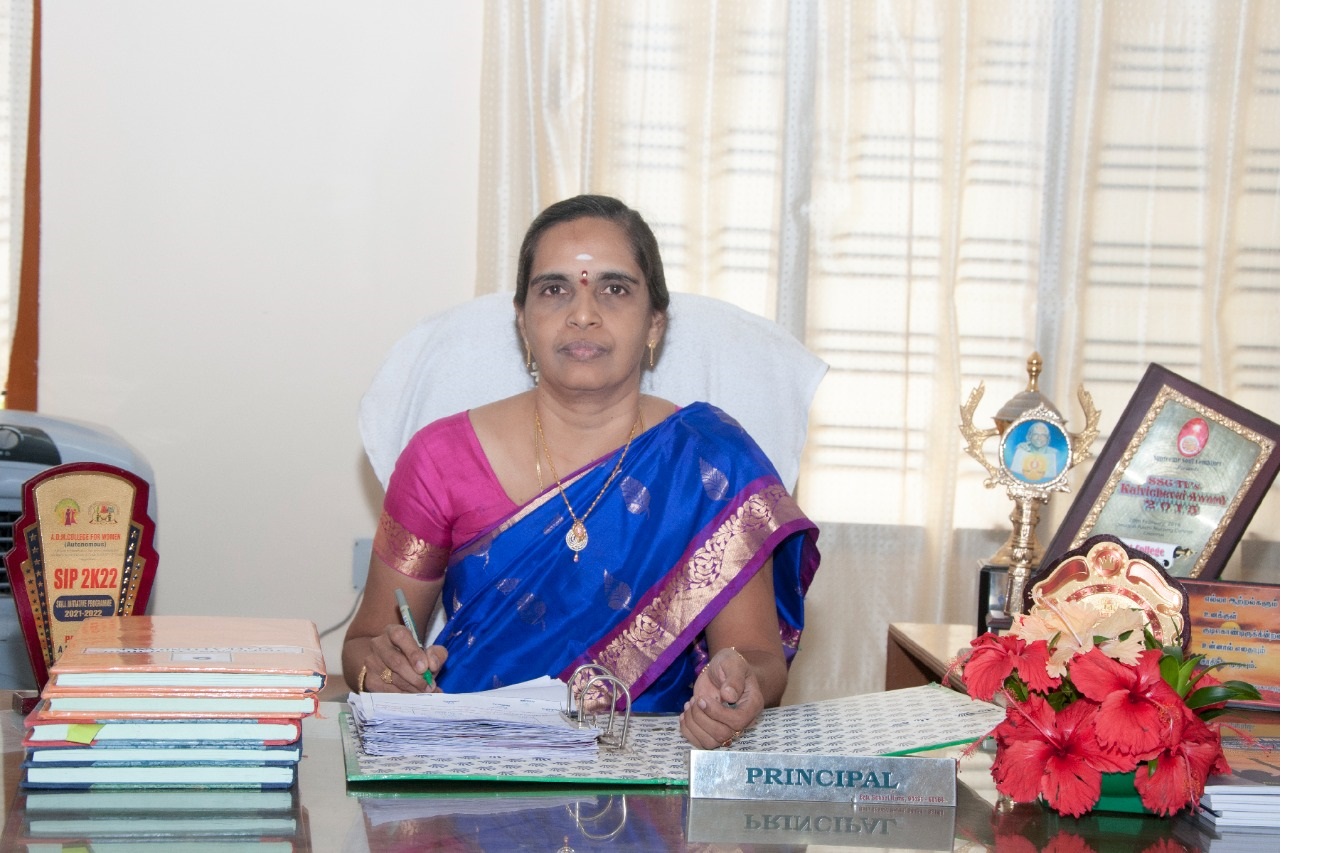 It is with great pleasure, I invite you to our website to find out more about our A.D.M. College for Women.
Our Motto is "Duty, Devotion, Discipline" a value woven into our culture, encouraging students to build human values in their personal relationship with society. The Institution with its vision of "Empower Women through higher education" caters to the fulfillment of academic and non academic pursuits to face the ever competitive world. We have a solid history of academic success marching a head with the college mission of Educate, Empower and mould the students into disciplined, dutiful and devoted citizens of the nation.
Our faculty members are committed in providing a professional, supportive and nurturing, learning environment for the students' community. Our aim is to provide holistic education leading to academic excellence and nurture a quality learning environment wherein each individual student can realize her full potential and empower herself.
Dr. R. Anbuselvi, M.Sc.,M.Phil.,Ph.D.,
Principal